Organic energy compote with apples and apricots
Combining performance during the effort, gustatory pleasure and healthy ingredients, it is possible with this energy compote with fruity flavors. Practical in its individual, easy-to-pocket, resealable bottle, it will give you all the energy you need duri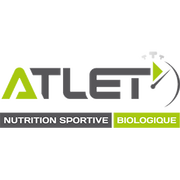 Atlet
With its low glycemic index, this energy compote is composed of more than 80% natural fruit, to provide you with an energy supplement before and during your competitions and training sessions.
Sport lovers, you will be delighted! In addition to its practical and resealable format, its creamy flavour and its delicacy, this compote has more than one trick up its sleeve!
Its high fibre content
An ideal energy intake, with a low glycemic index
Natural vitamin C and antioxidant
Anti-inflammatory effects of ginger.
And like all Atlet products, it is made without dextrose, glucose syrup, artificial colouring or flavouring.
Specially formulated for sportsmen and women.
This compote is composed of 100% organic ingredients, carefully selected to bring you the maximum in the duration of your effort:
Fructose, the natural sugar of fruit, which also provides fibre.
Malto and coconut sugar, sugars with a low glycemic index for an ideal energy intake.
Acerola and lemon juice, a source of natural vitamin C and antioxidant
Ginger, known for its anti-inflammatory effect.
Tips for use
Before the effort: 30 min before an endurance effort
During efforts lasting more than 1 hour: alternating with the energy bars.
Don't throw the canteen away, it's recyclable!
Atlet, organic sports nutrition
A brand created by sportsmen, for sportsmen! And more particularly for sportsmen and women who are concerned about their performance, their health and the preservation of the planet, not forgetting the pleasure of eating!
In partnership with experts from the world of sports and nutrition, Atlet offers a complete range of certified organic energy products that not only meet the needs of sportsmen and women, but also all their expectations for healthy and tasty products. Particularly suitable for endurance sports, the product range can be used before, during or after exercise.
Apple puree(1), apricot puree(1), manioc maltodextrin(1), coconut flower sugar(1), concentrated lemon juice(1), acerola extract titrated at 17% vitamin C(1), ginger powder(1). (1) Ingredients from Organic Farming (1) Ingredients from organic farming
With this product, we recommend :
Customers who bought this product also bought :