Organic energy dessert cream with almonds
This preparation for almond cream brings you all the elements you need for endurance efforts. It is delicious with its creamy texture, and is easy to prepare, with just water or vegetable milk!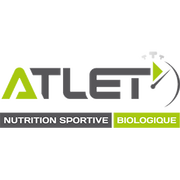 Atlet
With its low glycemic index, this energizing cream with a nice taste and palatable texture, very pleasant in the mouth, is easy to prepare and digest. Perfect for filling up before the effort or as a snack on a feed during a long run, you can also use it during the effort, in a more liquid version!
And like all Atlet products, it is made with no dextrose, glucose syrup, artificial colours or flavours.
Specially formulated for sportsmen and women
This puree is composed of 100% organic ingredients, carefully selected to bring you the maximum in the duration of your effort:
Cassava maltodextrin and coconut sugar, with a low glycemic index, to provide you with a carbohydrate recharge and continuous energy during the effort.
Pre-cooked steamed cereals (oats and rice) provide carbohydrates but also vegetable proteins and dietary fibres.
The almond and its essential amino acids.
The acerola powder, is its natural vitamin C, helping to reduce fatigue.
Directions for use
Mix 60g (6 dosing spoons) then water or a vegetable milk as you go along, until you get a creamy texture.
Before exercise: Consume 1h30 before a short effort, or 2 to 3 hours before a long training or competition, in order to respect the digestion time and the muscular awakening.
During the endurance effort: consume the cream during refreshments, or take it with you in a diluted version, reducing to 40g (4 doses) for a 500ml bottle.
After the effort: a bowl (6 doses) to recover well.
Atlet, organic sports nutrition
A brand created by sportsmen, for sportsmen! And more particularly for sportsmen and women who are concerned about their performance, their health and the preservation of the planet, not forgetting the pleasure of eating!
In partnership with experts from the world of sports and nutrition, Atlet offers a complete range of certified organic energy products that not only meet the needs of sportsmen and women, but also all their expectations for healthy and tasty products. Particularly suitable for endurance sports, the product range can be used before, during or after exercise.
Cassava maltodextrin(1), precooked rice cream(1), precooked oat cream(1), almond powder(1), coconut flower sugar(1), unrefined cane sugar(1), acerola extract titrated at 17 % vitamin C(1). ginger(1). (1) Ingredients from organic farming (1) Ingredients from organic farming
With this product, we recommend :
Customers who bought this product also bought :