Manioc Maltodextrin - Energy drink preparation
Consumed during the 3 days preceding a competition, maltodextrin will durably recharge you in energy with its low glycemic index. No more tiredness!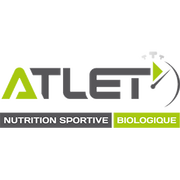 Atlet
Before an endurance effort, fill up your energy reserves with low glycemic index carbohydrates! Eaten for 3 days before the effort, this manioc-based preparation will provide you with the carbohydrates, but also with its nutritional benefits.
Rich in natural vitamin C, it will also provide you with the minerals and amino acids essential for performance.
Its neutral taste makes it easy to ingest, and is well tolerated if you also consume it during the effort (no feeling of disgust).
A special composition for endurance
This preparation is made with 100% organic ingredients, carefully selected to bring you the maximum in the duration of your effort:
Cassava: known for its nutritional benefits (contains potassium, magnesium, calcium, iron...), it also has the advantage of having a low glycemic index which will help increase glycogen stocks, very important for long-lasting efforts.
Coconut flower sugar, which is not just any sugar: with its neutral taste, it also offers a particularly low glycemic index. It also provides many nutrients such as calcium, potassium and iron, and contains 16 of the 20 amino acids.
Directions for use
Consume during the 3 days preceding a competition (or a nice big outing!), at a rate of 1L per day, drinking in small sips throughout the day.
Dilute 40g (4 doses) for 1 can of water (500ml), or 80g (8 doses) for 1L of water. The preparation must be drunk during the day.
You can also consume it during the effort, to recharge the reserves. The dosage is the same: 4 doses (40g) for a 500ml can of water.
Why manioc and coconut sugar?
In addition to its nutritional benefits (potassium, magnesium, calcium, iron, ...), cassava has a low glycemic index, which will help to increase glycogen stocks, very important for long-lasting efforts.
Coconut sugar also provides many minerals (calcium, potassium and iron) as well as 16 of the 20 amino acids. In addition, it too has a particularly low glycemic index and, the cherry on the cake, a neutral taste, which avoids the disgusting effect .
A dextrin equivalent at the top!
Dextrose equivalent (or D.E.) is the result of the total hydrolysis of starch during digestion, on a scale between starch (0%) and dextrose (100%). The complex glucose molecules, which are not assimilated by your intestine, are thus reduced by the hydrolysis, which breaks the bonds, to give smaller molecules, which can be easily assimilated, stored and used by your body. Dextrose is the directly assimilable element. It can then bring you energy for your vital functions (heart, brain, ...) but also and especially for the muscular functions which are solicited in an important way during the sporting practice!
The higher the DE number, the more the carbohydrate molecules will divide during their journey through your digestive system, and therefore the higher the proportion of simple (short-chain) sugars that are easily assimilated and used by your body during exercise.
Here, thanks to maltodextrin, the DO of this drink is 10%, which is enough to easily overcome the famous "marathon wall", which occurs when the stocks of muscle glycogen are greatly reduced. Atlet's Maltodextrin, a mixture of several sugars, provides glycogen overcompensation during the 3 days before the race and pushes this famous wall as far as possible!
For endurance sports it is certainly interesting to have high EDs. But that's without counting the glycemic index, which evolves in the same way: the GI drops when the DE drops. The Glycemic Index must be as low as possible to provide energy over the long term, avoiding a rapid energy peak, but which would disappear just as quickly. That's why the DE value of 10% is very interesting!
Atlet, organic sports nutrition
A brand created by sportsmen, for sportsmen! And more particularly for sportsmen and women who are concerned about their performance, their health and the preservation of the planet, not forgetting the pleasure of eating!
In partnership with experts from the world of sports and nutrition, Atlet offers a complete range of certified organic energy products that not only meet the needs of sportsmen and women, but also all their expectations for healthy and tasty products. Particularly suitable for endurance sports, the product range can be used before, during or after exercise.
Cassava maltodextrin(1), coconut flower sugar(1), acerola extract titrated at 17% vitamin C. (1) Ingredients from organic farming
| Average nutrition facts | For 100g | |
| --- | --- | --- |
| Energy | 393 / 1645.41 | kcal / kJ |
| Total fat | 0.1 | g |
|   Saturated fat | 0.1 | g |
| Carbohydrate | 97.8 | g |
|   Sugar | 10.1 | g |
| Proteins | 0.1 | g |
| Salt | 0.13 | g |
| Fiber | 0 | g |
| Vitamin C | 30 | mg |
With this product, we recommend :
Customers who bought this product also bought :