A rum infused with ginger roots that will reveal all its explosive character!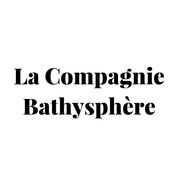 La Compagnie Bathysphère
This Spytail Ginger Rum is made in France, a savvy and delicious blend of a variety of Caribbean rums aged in barrels and a selection of spices, including ginger. A recipe straight out of the 19th century!
On the palate, it delivers notes of brown sugar, fresh and spicy ginger, with a hint of cinnamon and exotic fruits.

The Dark and Stormy Cocktail

This Spytail Ginger Rum is perfect for a classic rum cocktail, the Dark and Stormy!
Pour 14cl of ginger beer into a tumbler filled with ice cubes.
Add 4cl of Spytail Ginger Rum to the ice cubes, so that it settles on the surface.
Then add 2 squeezed lime wedges.
Decorate with a mint leaf or a slice of ginger.
With this product, we recommend :
Customers who bought this product also bought :