Hapchot - Basque Country white beer 5%
Fresh and thirst-quenching, this artisanal beer produced in Hossegor invites you to discover its spicy, fruity and citrusy aromas.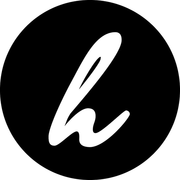 Hapchot
A beer in the image of the waves coming to refresh you on the beaches of Hossegor!
This white beer of high fermentation, unfiltered, offers you its wheat malts with beautiful notes of bread, spiced up by the Pilsen blond barley malt. The hops do the rest on the palate: aromas for the Saaz, bitter for the Magnum, all enhanced by the fruity side of sweet orange and coriander for a touch of lemony freshness.
For all lovers of light, easy to drink and refreshing beers.
Tasting notes
Eye: white with a slight natural haze, fine bubbles and creamy mousse
Nose: bouquet of spices and cereals, with pleasant citrus notes.
Palate: light white, with a balanced taste of barley malt and wheat, slightly hoppy.
Ideal tasting temperature: 2-3°C
Hapchot, the west coast spirit beer.
Hapchot is a beer designed to put all the art of brewing at the service of creating the irresistible. Inspired by the beaches of Hossegor and all the good times you can spend there, it is fresh and thirst-quenching.
Water, barley malt, wheat malt, hops, spices, yeast 5% vol.
With this product, we recommend :
Customers who bought this product also bought :