Enjoy the sprawling delicacy of octopus, without the hassle of long cooking! It's ready for the final touch to your dish!
This product is coming back soon!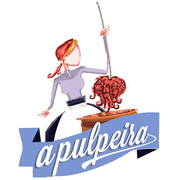 Al Pulpeira
A few years ago the octopus made its appearance on the bistronomic slates. Gone are the days when it was considered only for its appearance as a slimy sea monster! The hen reveals a fine, softly iodized flesh, which makes it a highly sought-after dish today!
Its diet of clams and shellfish essentially gives its meat a unique flavour.
Steamed pre-cooked octopus is practical!
In addition to the incomparable taste that is completely preserved, vacuum cooking preserves all the vitamins, proteins and mineral salts, and makes it possible not to add any preservatives to the product, while guaranteeing up to 5 months of conservation. The octopus remains tender, succulent and tasty right up to your plate!
This pre-cooked chicken is a great ally for your festive meals! 100% natural, it is easy to prepare, whether grilled, in tapas or in rice or salad dishes.
Preparation tips
In the microwave: take the octopus out of the vacuum bag, slice it and put it on a plate, then heat it for 2 or 3 minutes on high power. All you have to do is season and serve!
In a bain-marie: boil the vacuum pouch for 5 minutes. After cooking, after taking it out of the vacuum pouch, slice it, season and serve!
Do not throw away the juice, it can be used to prepare a seasoning or a sauce!
Did you know that?
8 or 10 tentacles? The octopus has 8 arms, as its Latin name octopus indicates, while cuttlefish and squid have 10!
There are several varieties of octopus. They can be caught in all temperate or tropical waters. The method of extraction continues to be done the old-fashioned way, using clay traps, the gargoulettes. Those of the "japonica primera" category that live in the Dakhla River in Morocco are paid a high price by the Japanese. It's almost a poulpomania! Moreover, only certain first-time buyers have their own fisherman.
Al Pulpeira quality
In Galicia, "La Pulpeira" is an institution! Official supplier of the majority of octopus taverns, they master like no other the technique of low temperature cooking!
At Al Pulpeira, the experience and family tradition of cooking octopus in old copper pots takes on its full meaning. Reworked in a vacuum-cooked version in its own juice, the recipe allows the octopus to keep its softness and melting texture, its incomparable flavours and its nutritional qualities!
Of course, at Al Pulpeira, only the best quality octopus is cooked!
The Pulpo A Feira recipe
With pre-cooked octopus, no need to soften it, it can be cooked directly (see preparation tips above)!
After cooking, take your octopus out of its vacuum-packed bag and cut it into slices about 1 to 2 cm thick. Season it with a mixture of spicy and mild paprika, coarse salt and olive oil (in that order).
Arrange it on wooden plates, it doesn't alter its taste, and it's the best way to enjoy it!
Vacuum-packed pre-cooked octopus (O. vulgaris)
With this product, we recommend :
Customers who bought this product also bought :