Treat yourself to a nice silk-screened glass to taste your favourite absinthe.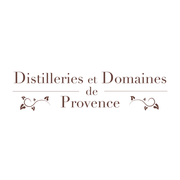 Distilleries et Domaines de Provence
Resuming the shape of the "green fairy" glasses, this silk-screened glass has everything you need for a good absinthe tasting: a thick glass, with a wide opening and a stem, as well as a reservoir, just above the stem, in order to properly measure the dose of absinthe to pour.
This type of glass allows you to taste absinthe according to a ritual full of elegance:
First the alcohol is poured into the glass
Then you put the spoon straddling the glass, and the sugar in the spoon...
Finally, water is poured drop by drop over the sugar, which is then mixed with the alcohol. The pretty green of the absinthe then becomes cloudy.
This way of preparing absinthe plays an important role in the final taste of the drink, because it allows the plant aromas to be released and to develop.
This glass is marked "Absente", silk-screened on the top.
With this product, we recommend :
Customers who bought this product also bought :