Electronic pH gauge and calibrating solutions
The complete kit, perfect for molecular gastronomy
This product is coming back soon!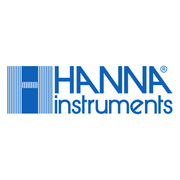 Hanna Instruments
The pH is a measure of the acidity of a substance, measured on a scale of 1 to 14. A substance with a pH of 7 is considered neutral, less than 7 indicates acidity and a measure of more than 7 indicates an alkaline substance.
Molecular gastronomy frequently demands careful monitoring of the pH of certain ingredients in order for the recipe to succeed. The electronic gauge is a practical and simple tool to help you know the acidity or otherwise of any ingredient.
The sachets produce solutions by which to ensure that your electronic pH gauge is perfectly calibrated, for perfect results. For use with the electronic pH gauge.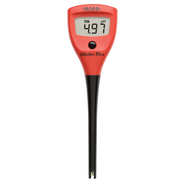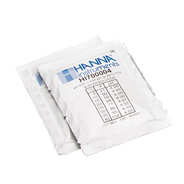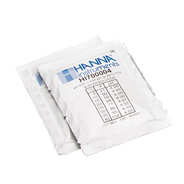 With this product, we recommend :
Customers who bought this product also bought :