Organic Ethiopian coffee - Nespresso® compatible capsules - Intensity 7/10
Aromatic repertoire: full-bodied and fruity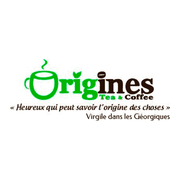 Origines Tea and Coffee
Historical cradle of coffee, Ethiopia is the unavoidable origin of the great arabicas. While tasting this mocha, find the unique and typical flavours of African coffees with wild and intense aromas.
This coffee is roasted by hand in the workshops of Destination in Bordeaux. Each origin is roasted raw by raw, in a slow way, to reveal the typicality of each terroir, for a cup with authentic aromas.
These wood fibre capsules are compatible with your Nespresso ® machine. They are biodegradable and compostable. Committed to reducing their impact on the environment, Destination coffees have chosen this capsule without aluminium and without additional packaging. Rest assured, the finest aromas of the coffees are as well preserved in these hermetic and oxygen barrier capsules.
Destination's passion is to travel the world in search of the best origins, to bring you the most beautiful raw materials from organic farming. Each journey has its encounters, each step its richness.
Freshly roasted and ground coffee in capsules.
With this product, we recommend :
Customers who bought this product also bought :