Calibrating solutions for use with electronic pH gauge - pH 4 and 7
Perfect calibration for your pH gauge
Dear gourmet friends,

Because BienManger.com and its transporters' logistic capacities are limited in this period of Coronavirus crisis and because we want your orders to be delivered within a reasonable time, we are obliged to to restrict the shipment of certain products. You will be able to find "Calibrating solutions for use with electronic pH gauge - pH 4 and 7" in a few weeks.
See all products currently available for sale
Thank you for your understanding.

Aurélie from BienManger.com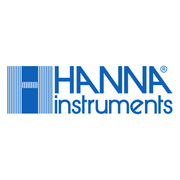 Hanna Instruments
The pH is a measure of the acidity of a substance, measured on a scale of 1 to 14. A substance with a pH of 7 is considered neutral, less than 7 indicates acidity and a measure of more than 7 indicates an alkaline substance.
Molecular gastronomy frequently demands careful monitoring of the pH of certain ingredients in order for the recipe to succeed.
These sachets produce solutions by which to ensure that your electronic pH gauge is perfectly calibrated, for perfect results. For use with the electronic pH gauge.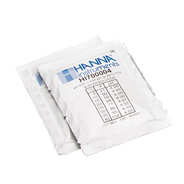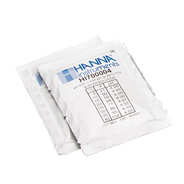 With this product, we recommend :
Customers who bought this product also bought :