Salt flower with wild garlic
A tasty combination of Ifaty flower of salt and Bulgarian wild garlic, the perfect ally to spice up your pies, soups and pasta dishes!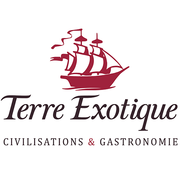 Terre Exotique
If the season for wild garlic is short, Terre Exotique puts it in pots to be enjoyed all year round, in association with the purity of the flower of salt from Ifaty (Madagascar). This association will pleasantly spice up your fish and seafood, pasta, soups, pies and sauces.
More delicate and pure than coarse salt crystals, these crystals of Ifaty flower of salt have a light and fine texture, which allows them to infuse dishes perfectly. The fruit of delicate craftsmanship and ideal climatic conditions, this flower of salt from the Malagasy saltworks is harvested after evaporation of the water by heat and wind.
Harvested by hand in spring, wild garlic distinguish itself from common garlic by its sweet and slightly pungent notes. It is more digestible and finer in taste than common garlic.
Recipe idea: wild garlic mayonnaise
In the bottom of a bowl, mix an egg yolk, a teaspoon of mustard and a good pinch of fleur de sel with wild garlic. Let stand for two minutes.
Whisk vigorously while pouring the oil of your choice in a drizzle (sunflower, rapeseed, grape seeds, olive, ...). Continue to emulsify until the desired amount of mayonnaise is obtained.
To be eaten within 24 hours!
Flower of salt from Madagascar, bulgaria wild garlic