A pepper with pretty red berries, spicy and fruity, which draws all its uniqueness from the nutrient-rich volcanic soils of Laos.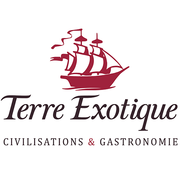 Terre Exotique
The Boloven Plateau, in the south of Laos, is famous for its tea and coffee crops, which thrive on nutrient-rich volcanic soil at an altitude of 650m. The Bolovian pepper gets all its singularity there.
This pepper with its pretty berries has a brick red hue with ox blood and plum reflections. Medium in size, they are homogeneous and perfectly spherical, with a slightly wrinkled envelope.
Once separated from its envelope, the grain is smooth and firm, with a beautiful light orange colour. Its pulp is milky white, surrounded by a small pistachio green shell.
To the taste, this red pepper offers a lively, slightly acidic whole, with juicy citrus fruit flavours, which then give way to softer, sweeter notes (bitter chocolate, Tonka beans). Its lively and tart tonality, devoid of aggressiveness, gives an impression of substance and volume. The finish on the palate will surprise you with its sweetness.
To be used ground or crushed just before serving your dish, as for example :
Oven-roasted veal and pan-fried wild mushrooms.
Blanquette of veal served with candied carrots
Poached chicken with morel cream sauce
Tonka bean flavoured cake
Caramelized Plum Tart
Red berry salad, flavoured with balsamic vinegar
Do not brew it for too long, otherwise its vegetal and bitter notes will take over.
Bolovens pepper from organic farming, origin Laos
With this product, we recommend :
Customers who bought this product also bought :