A must in the kitchen, in semolina ready to spice up all your dishes!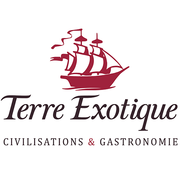 Terre Exotique
Ideal to finely spice up your vegetable dishes, court-bouillons, marinades, vinaigrettes, sauces or gratin, the dehydrated shallot is very practical with its presentation in semolina, ready to be sprinkled! Its taste, both sweet and spicy, reflects its fragrance, fresh and slightly pungent.
Semolina shallots have been used for a long time (1st century) in French and Italian gastronomy. Its low fat content makes it a condiment of choice, especially in vegetarian diets.
With this product, we recommend :
Customers who bought this product also bought :