(D'un) Verre Printanier - French Whisky Single Malt 46%
A fresh, very fruity, vegetal and airy whisky that whets the appetite.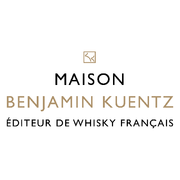 Maison Benjamin Kuentz
This whisky discovery is off the beaten track. It has been created to reflect the spirit of the starting distillate: fresh, vegetal, very fruity.
It develops aromas of pear and mirabelle plum. Some may find in it the freshness and spirit of fruit brandies.
Ideal to whet the appetite, especially with culinary associations at the beginning of a meal (oysters or raw and smoked fish, for example), it can also be enjoyed at the end of a meal after a fruity dessert (white fruits, citrus fruits).
La Maison Benjamin Kuentz
Driven by the question "If the French had invented Whisky, what would have been the result?", Benjamin Kuentz is a French whisky publisher. He chose not to have his own distillery, but to work with several of them all over the country.
This way, he values the terroirs, the men and the know-how he met during his tour of France of the distilleries, with the desire to create completely different whiskies, specific to each one.
His recipes thus reflect these encounters, memories and desires to share, but also his personal taste, as he writes them himself, in partnership with the cellar masters of the partner distilleries.
A single line of conduct: to create true and contemporary whiskies, with elegance, balance and suppleness as their watchwords.
With this product, we recommend :
(D'un) Verre Printanier - French Whisky Single Malt 46% is also available in
Father's day gifts
.
Customers who bought this product also bought :