Gourmet pack of Sud-Ouest charcuterie
Needing an aperitif by the fireplace or on the terrace, a well-stocked country buffet or gourmet snacks? This basket of charcuterie is made for you!
This product is no longer sold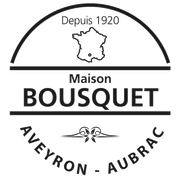 Maison Bousquet
In order to guarantee optimal freshness, this article is pre-ordered. If you order other items, they will all be delivered at the same time as the fresh meat.
This assortment of charcuterie typical of the Occitan terroir promises you aperitifs and other delicious country meals. Carefully selected by the Maison Coudeyrat in Périgord and the Maison Bousquet in Aveyron, these charcuteries offer a diversity of flavours and recipes that will make you want to get more !
It is composed of :
400g head pâté, (vacuum-packed)
400g of fricandeau (vacuum packed)
400g of homemade ham (vacuum packed)
400g duck friton (vacuum packed)
With this package, you will have enough to treat 6 to 8 people to an aperitif. You can also accompany these cold meats with salads for a country buffet. To be served with lager or amber beer, a rosé wine or a light red wine (in moderation of course).
A very practical vacuum-packed package
Because these pieces of meat are vacuum-packed, they are convenient to handle and store in the refrigerator or freezer.
You have about 12 days to eat them fresh. This packaging allows you to keep the meat fresh for 3 times longer than a traditional food wrapping paper.
Remember to take your meat out of the fridge and vacuum-packed a few minutes before cooking it, to give it time to return to room temperature, relax and let the aromas come out.
Otherwise, you can store the meat in the freezer for 8 to 12 months. This way, you can enjoy it whenever you want.
How does Chronofresh delivery work?
Delivery is made with Chronofresh, a service created by Chronopost for the rapid delivery of fresh products with temperature monitoring throughout the journey.
If you are absent on the day of delivery of your meat parcel, a delivery notice will be left in your mailbox inviting you to contact customer service to reschedule a new delivery. The package will then be delivered to you in person.
La Maison Bousquet Viande
The Maison Bousquet Viande is based in Rodez, in the Aveyron region, at the confluence of the Ségala, Rouergue and Aubrac, territories in the heart of the Massif Central renowned for the quality of their meats. Specialising in fresh meat and traditional charcuterie, it guarantees you the best quality products thanks to its know-how, traceability and the quality of the animals it selects for you.
Perigord and Aveyron charcuterie - Origin France
With this product, we recommend :
Gourmet pack of Sud-Ouest charcuterie is also available in
Cured meat
.
Customers who bought this product also bought :