Meat gourmet pack "L'émincé" 3kg
An assortment of meat from the delicious Label Rouge d'Aveyron veal and IGP Ségala, to grill, roast or simmer.
This product is coming back soon!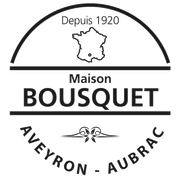 Maison Bousquet
In order to guarantee optimal freshness, this article is pre-ordered. If you order other items, they will all be delivered at the same time as the fresh meat.
This meat basket offers you a tasting of the Label Rouge d'Aveyron veal and the IGP Ségala.
All the pieces are packed in vacuum bags.
It is composed of :
4 Label Rouge veal steaks of 160g each - total 640g (in 2 pockets of 2 steaks each), well pink, to grill or fry.
8 Label Rouge veal tensons of 180g each - total 1.2kg (in 4 pockets of 2 tensons each), perfect in simmered or braised dishes but you can also grill them after marinating them.
500 g of veal sliced into thin strips, ready to be used for your curries or other dishes in sauce, what a time-saver!
A very practical vacuum-packed package
Because these pieces of meat are vacuum-packed, they are convenient to handle and store in the refrigerator or freezer.
You have about 12 days to eat them fresh. This packaging allows you to keep the meat fresh for 3 times longer than a traditional food wrapping paper.
Remember to take your meat out of the fridge and vacuum-packed a few minutes before cooking it, to give it time to return to room temperature, relax and let the aromas come out.
Otherwise, you can store the meat in the freezer for 8 to 12 months. This way, you can enjoy it whenever you want.
The Label Rouge Veal from Aveyron and Ségala PGI
The reputation of this veal with rosé meat is well established. Already recognized in the 17th century throughout Occitania, veal from Aveyron and Ségala PGI is a tender meat, of excellent dietary and gustatory quality. It can be cooked in a thousand ways and can be adapted to all your desires: grilled, roasted, pan-fried, in sauce, in fondue or on the spit.
The calves are born and reared on the farm, in spacious stables, on straw bedding, which guarantee their well-being, in a region with a great tradition of rearing (high plateaux of the Ségala and neighbouring cantons). They are suckled by their mother and eat cereals produced on the farm.
Special attention is paid to the maturation of the meat, of at least five days for the pieces to be grilled or roasted.
The veal from Aveyron and Ségala has had a Label Rouge for meat and processed products since 1994, and a PGI certification since 1996.
How does Chronofresh delivery work?
Delivery is made with Chronofresh, a service created by Chronopost for the rapid delivery of fresh products with temperature monitoring throughout the journey.
If you are absent on the day of delivery of your meat parcel, a delivery notice will be left in your mailbox inviting you to contact customer service to reschedule a new delivery. The package will then be delivered to you in person.
La Maison Bousquet Viande
The Maison Bousquet Viande is based in Rodez, in the Aveyron region, at the confluence of the Ségala, Rouergue and Aubrac, territories in the heart of the Massif Central renowned for the quality of their meats. Specialising in fresh meat and traditional charcuterie, it guarantees you the best quality products thanks to its know-how, traceability and the quality of the animals it selects for you.
Beef, veal and pork meat Origin Massif Central (Aveyron, Lot, Lozère, Tarn)
With this product, we recommend :
Customers who bought this product also bought :