Farm Saint-Nectaire Prestige - Raw Cow Milk Cheese
The Saint Nectaire is a cheese with a unique taste, presented here in its finest expression with a prolonged maturing period and an elaboration with rigorously selected raw milk.
This product is coming back soon!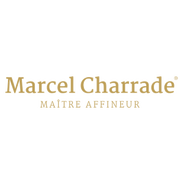 Marcel Charrade
Made in the mountains of the cantal, the farmhouse Saint Nectaire benefits from an Appellation d'Origine Contrôlée (AOC) guaranteeing its traditional method of production. It is matured by Marcel Charrade, a renowned maturer in Neussargues (Cantal).
For his Prestige range, Marcel Charrade selects the best milk and the most beautiful cheeses which are then carefully aged. These exceptional St Nectaires are presented in a wooden box and are only sold whole.
Description : The Saint Nectaire fermier AOC is a cheese made exclusively from raw cow's milk, its paste is creamy and slightly yellow in colour. It differs from the dairy Saint Nectaire in particular by its more flowery rind and a more pronounced hazelnut taste.
With this product, we recommend :
Customers who bought this product also bought :