Massif Central Prime Rib of Beef
It's no coincidence that prime rib is a favourite among meat lovers. It is a particularly tasty piece that can be cooked in many different ways.
This product is coming back soon!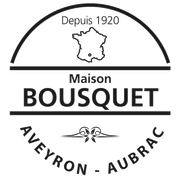 Maison Bousquet
In order to guarantee optimal freshness, this article is pre-ordered. If you order other items, they will all be delivered at the same time as the fresh meat. 
Here we offer you a vacuum pouch containing 1 rib of beef of 1kg minimum.
The prime rib is best seized, but everyone has their own preferred method: grill, plancha, braise or baked casserole.
Practical vacuum-packed packaging
As this meat is vacuum-packed, it is convenient to handle and store in the refrigerator or freezer.
You have 12 days to eat it fresh. This packaging allows you to keep the meat fresh for 3 times longer than a conventional food paper package.
Remember to take your meat out of the fridge and vacuum-packed a few minutes before cooking it, to give it time to return to room temperature, relax and let the aromas come out.
Otherwise, you can store the meat in the freezer for 8 to 12 months. This way, you can enjoy it whenever you like.
Massif Central breed beef
The beef we offer here is 100% Massif Central origin. The Bousquet house selects butcher's breed animals, for a colourful and melting local meat, as well as a delicacy that gives it an assertive taste.
These meat breeds are bred in extensive systems, based on grazing in natural meadows with varied flora. The animal grows and develops slowly, offering tender and tasty meat.
How does Chronofresh delivery work?
Delivery is made with Chronofresh, a service created by Chronopost for the rapid delivery of fresh products with temperature monitoring throughout the journey.
If you are absent on the day of delivery of your meat parcel, a delivery notice will be left in your mailbox inviting you to contact customer service to reschedule a new delivery. The package will then be delivered to you in person.
La Maison Bousquet Viande
The Maison Bousquet Viande is based in Rodez, in the Aveyron region, at the confluence of the Ségala, Rouergue and Aubrac, territories in the heart of the Massif Central renowned for the quality of their meats. Specialising in fresh meat and traditional charcuterie, it guarantees you the best quality products thanks to its know-how, traceability and the quality of the animals it selects for you.
Meat breed of beef Origin Massif Central (Aveyron, Lot, Lozère, Tarn)
With this product, we recommend :
Customers who bought this product also bought :