Fresh Aubrac truffade - traditional recipe
Ideal and original accompaniment for your meat or unique dish to be enjoyed with a salad, this recipe is a delicious marriage between fried potatoes and Aubrac cheeses.
This product is coming back soon!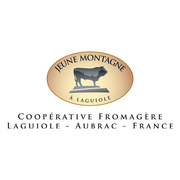 Coopérative Jeune Montagne
Slices of potatoes cooked and browned in a drizzle of oil, fresh Aubrac tome cheese made with raw milk and finely sliced Laguiole PDO, a simple recipe that rhymes with delight!
This spinning mixture, also known as Rétortillat de l'Aubrac, has long been considered the Cantalien equivalent of Aligot de l'Aubrac. Here prepared according to the Aveyronnais recipe with fresh tome made in the heart of Aubrac and PDO Laguiole cheese, it is with a certain interest and appreciated by the people of Aubrac!
In this isolated mountain cheese-making area, this dish was originally used to vary the recipes while enhancing the local gustatory richness. And it is in respect of the ancestral rules of manufacture transmitted by the buronniers that the Jeune Montagne cooperative makes truffade, thus perpetuating all the cheese traditions of its territory.
The Jeune Montagne Cheese Cooperative
Founded in 1960 at the instigation of a group of young producers, the Jeune Montagne cooperative perpetuates the production of Aubrac's raw milk cheese specialities. Respecting the traditions of this high-altitude plateau, located towards the south of the Massif Central, it allows fair and solidarity-based agriculture to develop serenely.
In this independent cooperative, the producer is at the heart of the activity and the quality of the products. The members are much more than providers of raw materials, they are at the base of the elaboration of the products. The quality of the raw and whole milk, and therefore the quality of the cheese, is strongly correlated with animal feed and, more broadly, with farming methods. Thus, they are constantly striving for excellence in their daily work and are committed to respecting precise and demanding specifications, which result in a fair remuneration for the sale of milk.
The Cooperative thus works daily to share the added value between milk producers, as well as protecting the Laguiole PDO and Aligot de l'Aubrac sectors.
Mashed potatoes, fresh tome with raw milk, PDO Laguiole cheese, salt
With this product, we recommend :
Customers who bought this product also bought :
Coopérative Jeune Montagne