Organic white long rice 3kg bag
The indispensable part of everyday life. Delicious hot, this organic white long rice will be just as delicious cold and in a salad.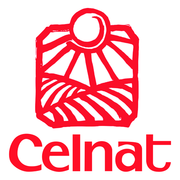 Cereals & grains
Celnat
Italy is the leading rice producing country in Europe. This rice comes from the best organic rice mills in Piedmont and Lombardy. It is prized for making the famous risottos.
It is eaten in salads or hot as an accompaniment to all your vegetable, legume, tofu, fish or meat dishes. Do not hesitate to use it as a base for your vegetable fillings.
A cereal with multiple virtues!
Often overlooked in favour of whole-grain and semi whole-grain rice for its nutritional aspects, white long rice is excellent when cooked to perfection. It then reveals the delicious flavours of the pure varieties and enhances the ingredients of your sauce dishes.
With a high starch content, rice is an excellent fuel for your body, as part of a balanced meal.
Naturally gluten-free, rice is the most digestible cereal.
Without its pericarp, it will cook faster than whole grain rice.
Preparation advice
Count a glass of rice for 2 people.
Plunge 1 part rice into 3 parts boiling salted water. Cook for 15 to 20 minutes over medium heat and half-covered.
Accompany it with crunchy vegetables and a bit of legumes, or a fish or meat, whose cooking juices you can pour over the rice for even more delicacy!
White long white rice from organic farming - Origin Italy
With this product, we recommend :
Customers who bought this product also bought :