0.30L siphon for creating foam and chantilly effects - Mastrad
Hot or cold, sweet or savoury - this siphon creates fabulous foams and whipped cream effects easily and quickly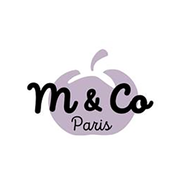 Siphons and accesories
Mastrad
Siphon for mousses, sauces and foams.
Create fantastic foams and mousses using this metal siphon, which can be used with hot or cold ingredients. Fruit mousses, light-as-air sauces, whipped creams and more... Take inspiration from today's greateseet chefs and experiment with new flavours, textures and ingredients: asparagus mousse, fish foam, strawberry foam, caramel whipped cream... Have fun!
Sold with a cartridge of compressed air, cleaning brush and two nozzle fittings.
Capacity : 0,30L
Recipe idea
Warm mousse of broad beans
Ingredients
Two sheets of gelatine soaked in cold water, 150g of peeled broad beans, 250ml single cream, handful of fresh coriander leaves
Method
Put 125g of the beans in a saucepan with the cream. Keep the remaining beans aside to decorate the finished dish. Bring to simmering point. Remove the saucepan from the heat and mix in the gelatine. Allow the gelatine to melt before adding the fresh coriander. Blend the mixture until smooth and strain. Tip the mixture into the body of the siphon and insert the cartridge of compressed air.
How to serve
Place a few of the whole broad beans in the bottom of a serving glass. Half-fill the glass with the mousse and chill until set. Keep the remainder of the mousse mixture warm in a bain marie at 50°C. When the mousse in the glass is set, fill the glass with warm mousse to the top, and serve.
With this product, we recommend :
Customers who bought this product also bought :