French gherkins from the Loire Valley with Orleans Vinegar
100% French gherkins, from the Loire Valley, combining delicacy and authenticity.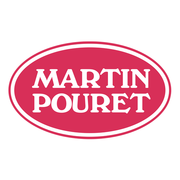 Martin Pouret
To be enjoyed as a country buffet, with a fondue or raclette, in a sandwich or a French hamburger, or simply for a snack of pure gourmandise full of refreshment!
These fresh gherkins are grown in the Loire Valley, with exclusive producers for the house Martin Pouret. Extra-fresh, they are prepared as soon as they are harvested with Guérande salt and then macerated in Orléans vinegar in the old-fashioned way (made as in the 19th century in barrels with French wines) with spices and herbs.
Martin Pouret
The Maison Pouret was created in 1797 in Orléans. Specialists in Orléans Vinegar, they produce vinegar the old-fashioned way, bringing together soil, air, temperature and time with the know-how of their Master Vinegar Maker.
For these gherkins, it is a partnership between two skills: that of the Master Vinegrower and the farmers of the Loire Valley. Favouring the beautiful origins of the products, the Maison Pouret went to meet the farmers near its workshop to create a French gherkin industry in the Loire Valley. From this beautiful human adventure is born these pickles in vinegar, fruit of the marriage between greediness and authenticity.
Fresh gherkins, Orleans wine vinegar, herbs and spices, white onions, coriander, mustard seeds, tarragon, Guérande salt. May contain sulphites.
With this product, we recommend :
Customers who bought this product also bought :