Special Orleans vinegar for oysters
This recipe based on Orleans vinegar with red wine and fresh shallots from Brittany will sublimate all the flavour of your oysters.
This product is coming back soon!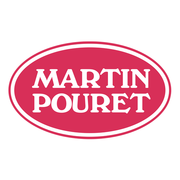 Martin Pouret
Good wine, a beautiful meeting between terroir and ancestral know-how, and the finesse of the shallot, nothing more is enough to embellish your oysters in balance. This vinegar will bring a beautiful balance to the tasting of oysters and makes it possible to carry out pretty deglazing of fish or scallops.
The traditional manufacturing process of this Orleans vinegar combines terroir, air and time in a natural surface fermentation, without stirring the wine or adding ferments. The wines are selected from partner French winegrowers, more particularly from the Loire Valley for the white wines. They are gradually transformed in oak barrels, sheltered from the light.
Martin Pouret
Founded in 1797, Martin Pouret retains a unique know-how which consists in the natural transformation of wine in oak barrels according to the Orleans process. This tradition perpetuated from father to son makes Orléans vinegars recognized as a heritage of French gastronomy.
Old-fashioned French wine vinegar, shallots from Brittany, natural flavouring
With this product, we recommend :
Customers who bought this product also bought :