Hohicha and cubeb iced tea
Green tea and pepper combine in a beautiful marriage of character, which makes this iced tea a drink of pleasure.
In Stock
Home or office delivery only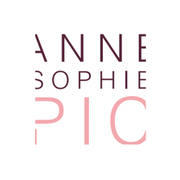 Anne-Sophie PIC
Made from the finest raw materials, the Anne-Sophie Pic iced tea collection is both rich in taste and character, but also light and tasty (with little sugar).
This blend of roasted Hojicha green tea and Cubeb pepper, originally from Indonesia, was jointly imagined in 2015 by Anne-Sophie Pic and Maki Maruyama. The stems of the Hojicha tea leaf offer their warm, woody tonalities, subtly evoking coffee, and blend with the iodine notes that are so typical of Japanese green tea. This is counterbalanced by the minty freshness of the spice's tail berries. What a marriage of character!
A creation by Anne-Sophie Pic
In the image of the House, the Anne-Sophie Pic range of iced teas reflects the demanding work carried out by the chef and her head sommelier Paz Levinson. Voluntarily short with 4 references, it offers the headwoman's favourite combinations of red fruits, citrus fruits and spices. It is her love of tea that Cheffe Pic invites you to share a little more!
Anne-Sophie Pic is a starred chef of international renown. Cooking is a family affair for her, who has run her father's 3-star gastronomic restaurant in Valence since 1992. Since then, she has received numerous awards throughout the world and has developed many projects that showcase her cuisine and the products she particularly likes.
Tea infusion, sugar (5%), cubèbe pepper
With this product, we recommend :
Customers who bought this product also bought :