Family offer : Label Rouge sauteed veal
Pieces of local, quality veal to simmer for a feast, everyday as well as for a festive meal!
Preorder - Shipment on december the 10th, delivered on december the 11th
Home or office delivery only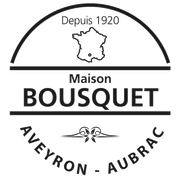 Maison Bousquet
In order to guarantee optimal freshness, this article is to pre-order. If you order other articles, they will all be delivered at the same time as the fresh meat.
Take advantage of this family offer of Massif Central meat to stock your refrigerators and freezers, and guarantee you a good time sharing, without having to run to your butcher at the last minute!
We offer you here vacuum pouchs containing 1kg of veal stir-fry, in pieces of 50 to 60g each.
A handy vacuum pack
As this meat is vacuum-packed, it is convenient to handle and store in the refrigerator or freezer.
You have 12 days to eat it fresh. This packaging allows you to keep the meat fresh for 3 times longer than a conventional food wrapping.
Remember to take your meat out of the fridge and vacuum-packed a few minutes before cooking it, to give it time to return to room temperature, relax and let the aromas come out.
Otherwise, you can store the meat in the freezer for 8 to 12 months. This way, you can enjoy it whenever you like.
Label Rouge d'Aveyron and Ségala PGI Veal
The reputation of this veal with rosé meat is well established. Already recognized in the 17th century throughout Occitania, the veal of Aveyron and Segala PGI is a tender meat, of excellent dietary and gustatory quality. It can be cooked in a thousand ways and can be adapted to all your desires: grilled, roasted, pan-fried, in sauce, in fondue or on the spit.
The calves are born and reared on the farm, in spacious cowsheds on straw bedding, which guarantee their well-being, in a region with a great tradition of rearing (high plateaus of the Segala and neighbouring cantons). They are suckled by their mothers and eat cereals produced on the farm.
Special attention is paid to the maturation of the meat, of at least five days for grilling or roasting.
The veal from Aveyron and Ségala has had a Label Rouge for meat and processed products since 1994, and a PGI certification since 1996.
How does Chronofresh delivery work?
Delivery is made with Chronofresh, a service created by Chronopost for the rapid delivery of fresh products with temperature monitoring throughout the journey.
The week's orders are shipped every Wednesday, to arrive at your home the next day on Thursday. You have until Monday noon (2 days before shipping) to order.
If you are absent on the day of delivery of your meat package, a notice will be left in your mailbox inviting you to contact customer service to reschedule a new delivery. The package will then be delivered to you in person.
La Maison Bousquet Meat
The Maison Bousquet Viande is based in Rodez, in the Aveyron region, at the confluence of the Ségala, Rouergue and Aubrac, territories in the heart of the Massif Central renowned for the quality of their meats. Specialising in fresh meat and traditional charcuterie, it guarantees you the best quality products thanks to its know-how, traceability and the quality of the animals it selects for you.
With this product, we recommend :
Customers who bought this product also bought :