CHICHIBU On the Way 2019 - 51,5%
After very nice editions in 2013 and 2015, the Chichibu distillery finishes the On the Way series in apotheosis with this blend of 7 to 10 years old casks! Crazy about food, this last edition is finished in bourbon and mizunara oak casks.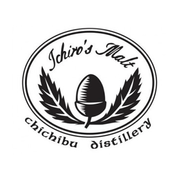 Ichiro's Malt
What a final bouquet to end this series of Japanese whisky On The Way, on the way to 10 years! The Chichibu distillery signs a 2019 edition, crazy with delicacy, with a blend of 7 to 10 years old casks, after the already very nice editions of 2013 (3 to 5 years old casks) and 2015 (5 to 7 years old casks).
Tasting notes
An exuberant nose, honeyed notes and juicy fruits (apricots, peaches, pineapple, apple compote). Spices gradually come to be lodged between the interstices: cinnamon, nutmeg, pepper, ...
A very rich mouth, in the fruity continuity of the nose. The attack on the palate is irresistible: apples, pears, citrus fruits, ... Vanilla then develops with finesse, giving way to gourmet and pastry notes.
A long and balanced finish
Chichibu distillery
Renowned among whisky lovers, the Chichibu distillery uses small stills for distillation and lets the fermentation work its magic in Mizunara Japanese oak casks. The result is an astonishing maturity and complexity even at a very young age. A real craftsman's work!
With this product, we recommend :
Customers who bought this product also bought :