Organic coconut curry sauce - Veggie Touch
This sweet-flavoured sauce can be eaten hot or cold.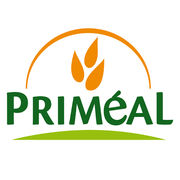 Sauces
Priméal
Cooked with lightly spiced vegetables and delicately spiced up with a touch of fruit, Priméal's Veggie Touch' sauces can be enjoyed hot with your pasta and rice, or garnish your pies and pizzas to make creative dishes!
You can also eat them cold as an dip.
Priméal preserves
Priméal's organic canned products are designed to be practical and easy to use, without forgetting the taste of course ! Canned vegetables, legumes, fruit and tomato sauces: organic ingredients, easy and quick to cook, to make all your recipe ideas come true!
The Priméal brand has always been committed to organics and taste, by defending the terroirs that are the cradle of unique varieties; ensuring the diversity of tastes; supporting small producers and protecting the biodiversity of the countryside. They dare to make organic food cheerful for an inventive cuisine that makes your taste buds sparkle.
Water, peppers* (red*, yellow*), coconut milk* 6% (coconut pulp*, water), carrots*, green beans*, brown rice flour*, onions*, pineapple*, pineapple juice*, agave syrup*, mung bean sprouts*, carrot juice concentrate*, coconut* (1.2%), sea salt, lemon juice concentrate*, pineapple juice concentrate*, curry* (mustard) to? 7 %, thickener: locust bean gum*, spices*. *Organic agriculture.
With this product, we recommend :
Organic coconut curry sauce - Veggie Touch is also available in
Seasonings
.
Customers who bought this product also bought :