2CV Citroën containing 20 assorted mini bars Malakoff 1855
The mythical 2CV, full of 20 bars in the good taste of our childhood!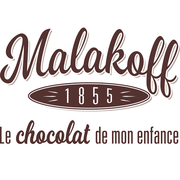 Chocolate bars
Malakoff & Cie
In this beautiful box with the figure of one of our national automotive treasures, the Citroën 2CV, you will find an assortment of 20 Malakoff 1855 (140g) bars:
Milk Chocolate
Dark Chocolate
White Chocolate
Sparkling
Leaflet
Caramel
Malakoff 1855
Malakoff 1855 brought back to life the Malakoff, a chocolate delicacy, initially created at the request of Napoleon III following the victory of the Battle of Malakoff (Crimean War). It is to the great chocolate maker of the time, Jean-Louis Pupier, that we owe this delicious chocolate recipe that for more than a century and a half, composed the snacks of many children...
In 2011, Roman Chollier, a passionate chocolate maker, brought back to life "Le bon Malakoff", an inscription that appeared on the golden paper packaging...
milk Chocolate, Dark Chocolate, White Chocolate, Sparkling, Leaflet chocolate, Caramel chocolate
With this product, we recommend :
Customers who bought this product also bought :