There's nothing like duck fat to flavour your meals and give them character, while limiting saturated fats!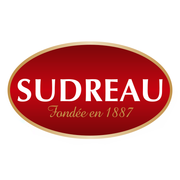 François Sudreau
If you like duck for its tasty flesh, you will love duck fat for the taste it gives to the food cooked in it, but also for its nutritional value!
How to use of duck fat
Duck fat can replace oil and butter in many preparations. It will thus deliciously flavour sautéed vegetables, French fries, fried potatoes, spring rolls, porcini mushroom omelettes, and even pork cheeks or beef offal! In a soup, it will enhance the taste.
Duck fat is more resistant to high temperatures than butter or vegetable cooking oils.
The composition of duck fat
Fats in the diet include polyunsaturated and monounsaturated fatty acids, found in vegetable oils, including nut and hazelnut oils, and in beverages. These are beneficial to heart health because they reduce bad cholesterol. On the other hand, saturated fats tend to be harmful to cardiovascular health.
In this respect, the fatty acid composition of duck fat is between that of butter and olive oil. It therefore contains less saturated fat than butter, but not as many monounsaturated fatty acids as olive oil.
Despite a different and therefore better composition than other animal fats, duck fat is not ranked first for heart health, a position that is trumped by vegetable oils. But that's not what we ask for it either! Like all fats, it should be consumed in moderation.
Duck fat remains especially interesting for the taste it gives to food during cooking.
Preservation of duck fat
Duck fat can be kept for 2 months in the refrigerator after opening.
| Average nutrition facts | For 100g | |
| --- | --- | --- |
| Energy | 898 / 3759.75 | kcal / kJ |
| Total fat | 100 | g |
|   Saturated fat | 33 | g |
| Carbohydrate | 0 | g |
|   Sugar | 0 | g |
| Proteins | 0 | g |
| Salt | 0 | g |
With this product, we recommend :
Customers who bought this product also bought :