PGI Burgundy mustard in jar portion
A 100% Burgundy mustard made the millstone to taste
You like this product ? You may like this one too...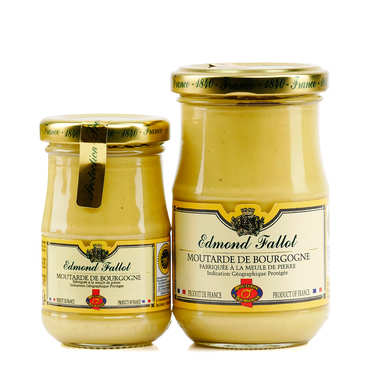 Burgundy Mustard
Fallot
210g - 21cl jar
Price : 3.30 €
Price per kilo: 15.71 €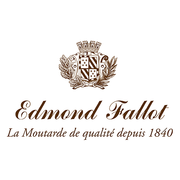 Fallot
Did you know? Today, most of the mustard seeds in the world come from Canada and a jar of "moutarde de Dijon" does not necessarily mean that it has been produced in France, since "moutarde de Dijon" is legally speaking a generic appellation!
To promote an authentic Dijon mustard from Burgundy, Maison Fallot decided to launch a new Burgundy mustard with a certified origin. This mustard is made only with mustard seeds from Burgundy and Burgundy white wine.
Water, mustard seeds from Burgundy, white wine from Burgundy (16.3%),salt, citric acid, potassium metabisulphite, spice.
With this product, we recommend :
Customers who bought this product also bought :