Badoz Grated Cheese for 3 Cheese Fondue
Your Jura fondue ready to use! This grated cheese is composed of Comté fruité, Mont Jura and Tomyère.
This product is coming back soon!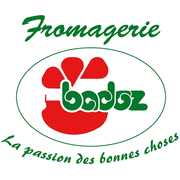 Fromagerie Badoz
History : in the Alpes, people used to melt and grate half a wheel of this cheese close to a fire. Melt cheese was then spread on a slice of bread. Easy to prepare and tasty, this recipe is now faous worldwide.
Tasting tip : raclette is an easy to prepare recipe. Every guest melts his own cheese (about 150g per person) on a raclette owen that you place in the middle of the table. Serve some boiled potatoes, ham, bacon or sausages with it and everybody will be happy.
With this product, we recommend :
Customers who bought this product also bought :