A quick and effective detox cure!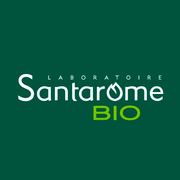 Santarome Bio
The benefits of birch sap

This drink has many advantages:
It is a source of magnesium, calcium and vitamin C to energize.
It is very low calorie, renowned for its draining properties.
Instructions for use
The organic birch sap is consumed on an empty stomach every morning because of a glass (about 70ml) for 3 weeks.
The beverage can be refrigerated. But with its 500 ml bottles quickly swallowed, no fermentation of concern which could occur beyond 15 days.
Aqueous extract of pubescent birch leaves * (Betula pubescens Erhr.) 20,000 mg, Purified water, Lemon Juice *, Glycerin macerate of warty birch buds * (Betula pendula Roth.) 50 mg, Glycerin macerate of leaf buds Ash * (Fraxinus excelsior L.) 50 mg and Cassis * (Ribes nigrum L.) 50 mg.
With this product, we recommend :
Customers who bought this product also bought :