Organic Yellow Beet From France
This forgotten vegetable finally returns to delight our taste buds and pupils. Yellow beet: a vegetable to be (re)discovered urgently
This product is coming back soon!
You like this product ? You may like this one too...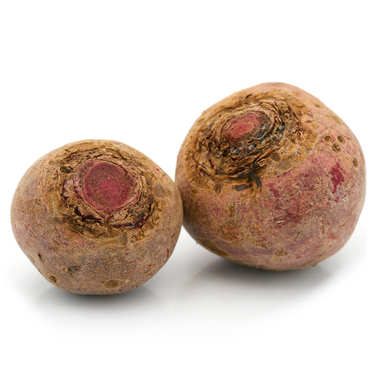 Organic Red Beetroot from france
One piece
Price : 0.85 €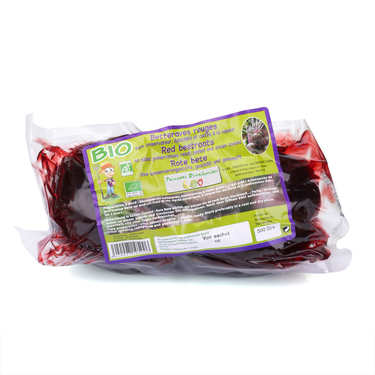 Organic Vacuum Beetroot from france
500g packet
Price : 2.25 €
Price per kilo: 4.50 €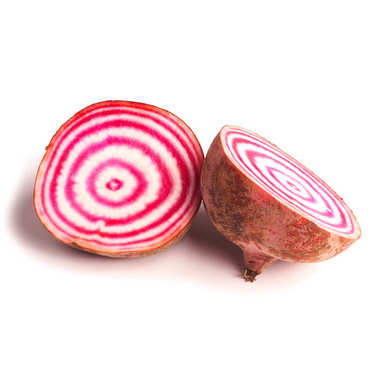 Organic 'Chioggia' Beetroot From France
One piece
Price : 2.05 €
Origin
The yellow beet was cultivated since antiquity where it was sought after for the medicinal virtues of its leaves. For a long time appreciated in France for its sweet flavour and its beautiful golden aspect, yellow beet had gradually disappeared because it was unfairly assimilated to fodder beet used to feed cattle.
Benefits of yellow beet
As with many root vegetables, it contains many minerals with in particular an interesting source of potassium and magnesium, the latter being almost always deficient in our diet. It will therefore be appreciated by sportsmen and young active people.
It is also rich in folic acid (vitamin B9) which contributes to the proper functioning of the immune system, a fact that is particularly appreciated in winter.
Yellow beet in the kitchen
Yellow beetroot is used and prepared in the same way as red beetroot. It is less sweet than this one and is ideally steamed to preserve its nutritional qualities. It can then be served hot or cold, in marinade, salad, as an accompaniment...
Tenderer than red beetroot, it can be compared to chioggia and can be eaten raw with thin slices of mandolin.
Raw or cooked, it has a sunny yellow aspect of the most beautiful effect and goes well with other root vegetables such as carrots or parsnips.
Organic yellow beet. From France
With this product, we recommend :
Customers who bought this product also bought :