Glass cover for Aladin smoke aromatiser
The bell for pipe smoking is an essential accessory if you want to smoke or flavor your recipes and so impress your guests.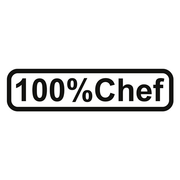 Smoke Gun
100 % Chef
The indispensible complement to the Aladin smoker, this glass bell jar cover has a little opening through which you can direct the smoke from the Aladin smoker onto food. Once the smoke is introduced into the bell jar, you can present the dish at the table. The smoke is released when the cover is lifted.
It is possible to use the two different sized bell jar covers (13 et 19 cm) to create subtly different yet complementary effects: use two different aromatic bases, or increase the intensity of the smoke in one bell more than in the other.
With this product, we recommend :
Customers who bought this product also bought :