Lavender Honey from Provence
The emblematic honey of Provence, with delicate and tasty, slightly fruity aromas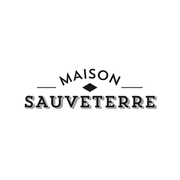 Honey
Maison Sauveterre
Lavender honey has a creamy texture. On the nose, it reveals its typical, very pleasant perfume, reminiscent of lavender fields, which is the beginning of a delicate taste, long on the palate and with tasty, slightly fruity aromas.
Its golden yellow colour is quite clear when harvested and whitens under the effect of crystallization.
You can enjoy it simply on toast or as an accompaniment to pastries, sweets, fruit salads, yoghurts, hot drinks, ice cream, etc.
This honey brings you the antiseptic, antirhumasmital and antispasmodic properties of lavender. You can also use it to heal insect bites and promote healing and healing of burns and infected wounds.
Did you know ? To make lavender honey, bees actually gather several species of this aromatic plant: lavandin, true lavender and aspic!
Lavender honey from Provence. France
With this product, we recommend :
Customers who bought this product also bought :