Iota Texturas – carragenat iota
A natural gelling agent derived from red algae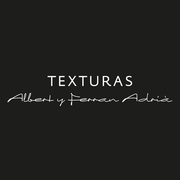 Ingredients
Texturas Ferran Adria
Texturas is a range of products by Ferràn Adria, whose restaurant El Bulli is considered the best in the world. This range of ingredients allows you to try out the techniques of molecular gastronomy at home, in order to create amazing new textures and recipes.
Gellification is one of the key effects of molecular gastronomy. Iota is a gelling agent made from dried red algue that grows naturally in the North Atlantic ocean, as well as in the seas around the Philippines and Indonesia. Iota can be used to create softly elastic gells and jellies. Iota should be dissolved in cold liquid before being heated to 80°C, at which temperature it will gellify.
Accompanied by an explanatory leaflet which provides more information about each of the ingredients in the Texturas range, as well as recipes, advice and instructions for use.
With this product, we recommend :
Customers who bought this product also bought :