Hennessy XO Cognac Experience Gift Box
A limited edition of the famous Hennessy Cognac in a gift box with its ice cube mould.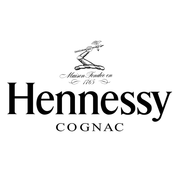 Cognac Hennessy
Maurice Hennessy, then driven by a search for innovation and a demanding philosophy of the subtle art of blending eaux-de-vie, imagined Hennessy XO in 1870. This Cognac, made up of one hundred eaux-de-vie aged over a long period of time, naturally took the name X.O, which means "extra old".
Of great richness and exceptional quality thanks to its deep and powerful character, it seduces connoisseurs who appreciate its undeniable modernity and its rich bouquet of aromas.
Colour : even before tasting it, its amber colour, the depth of its mahogany reflections and its tannic perfume suggest an assertive character with a unique taste.
Nose : Its aromas of candied fruit mixed with its subtle and finely spicy nose form a harmony full of roundness.
Palate : On the palate, its unctuous texture sublimates a hint of wild cocoa and the character of its woody notes. The persistence that emanates from it expresses all the complexity of its blend and its long ageing.
An emblematic appointment

Every year, the House of Hennessy invites all those who love its X.O Cognac to come and enjoy a unique box.
Since its creation in 1870, the character of Hennessy X.O has remained unchanged. Today, the Hennessy Tasting Committee extends the repertoire of Hennessy X.O by blending it with ice.
The Hennessy X.O limited edition box set comes with an ice mould. 
Hennessy X.O Experience: 3 ways to enjoy it
Hennessy X.O on Three Rocks: A tasting method that is both very contemporary and rooted in the Hennessy family tradition. Pour the cognac in a straight glass over three ice cubes of good size. The ice then melts gradually, releasing the candied fruit and spice aromas of Hennessy X.O. An ideal way to enjoy Hennessy X.O, as the Hennessy family has done for several generations, as an aperitif or after dinner.
Hennessy X.O on a Rock: A surprising revelation of the many eaux-de-vie that make up X.O. Pour the cognac over a single large ice cube. Its cold underlines the character and aromas of the cognac and highlights the Hennessy know-how. A modern drink for the aperitif.
Hennessy X.O Over Ice: A drink that can be enjoyed around brunch, during a cocktail or after dinner. Place several ice cubes in a large wine glass. Pour the X.O cognac, add a drop of cold water and stir. The ice quickly cools the cognac, revealing the balance of the blend and its subtle spicy and tonic notes.
With this product, we recommend :
Customers who bought this product also bought :