Organic Agar Agar Powder - 5 Bags Sleeve
The famous thickener in organic version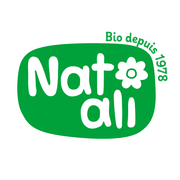 Cookery ingredients
Nat-Ali
Cooking instructions
Thin down the agar-agar in a drop of water or with the liquid from the preparation and mix it with the rest of the preparation. In order to allow the agar-agar to take effect, heat it to 84°C, then boil the whole preparation. It is not necessary to boil all of the preparation; you can just boil a small part and blend it with the rest. The gelling power of the agar-agar is equivalent to eight times that of animal gelatine. And because it is colourless and odourless after gelling, it can be used for many preparations: desserts, creams, sauces, jellies, jams… For the jam, add the thinned down agar-agar at the end of the cooking process to preserve all the organoleptic and nutritional qualities of the fresh fruits by limiting their cooking time. For gelling water, 4g of agar-agar will allow 1 litre of liquid to gel. Dilute the powder in the liquid, flavour with some syrup for example and boil the whole preparation for 1 minute.
It's your turn!
Nutritional interests
The main source of wealth of the seaweed is its provision in micronutrients, especially in calcium, phosphorus and iron. Furthermore the agar-agar sugars have a very low glycemic index and in this way allows the "kanten" to be eaten by everybody. Its low calorific intake and its strong power of repletion make it a prime adjuvant. As a mucilage, the agar-agar has a stimulating effect on the intestinal peristalsis, pledge of good health. Finally, this seaweed has a detoxification power by capturing heavy metals present in our organism.
With this product, we recommend :
Customers who bought this product also bought :