Organic Kombucha from Birch - Slimness
Your ally to find the line in a natural way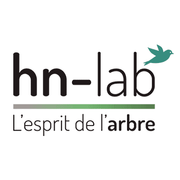 HN-Lab
Kombucha
Kombucha is called a sour drink obtained after fermentation of bacteria and yeast in a sugar environment. This is a drink traditionally consumed in several countries such as China or Russia, mainly for its benefits on digestion. Here, birch sap is the basis of the kombucha.
A Kombucha enriched by gemmotherapy
This kombucha has been enriched to 5 macerated buds assets: juniper, birch, hazel, lime, chestnut. A combination that offers many benefits to find his line. There are also the benefits of birch sap: detoxifying, purifying and mineralizing. This kind probio-sap brings a balancing action of the intestinal flora and helps to strengthen the natural defenses.
What are the benefits of this enriched sap?
We prepared many virtues to this slimming kombucha formed by the harmonious combination of glycerine macerates buds:
Detox
Help to refine the silhouette
Support for the elimination of fat
Support for drainage
Stimulates intestinal flora
Natural Hunger
Support for traffic
Harvesting birch sap
The harvest is done on trees located high in the Alps and the Jura, located between 400 and 1600 meters. It begins in late February for forests at low altitude, when the snow begins to melt and the sap begins to flow in the trunks of trees. The harvest lasts until the end of April for the higher areas.
To collect the sap, a small 6mm diameter hole is drilled on mature trees. The precious liquid is then collected in the natural rhythm of the tree. Approximately 3 weeks later, at the end of the harvest, the hole is punched by means of a wooden dowel and the clay paste designed to protect the shaft against external pathogens.
How to use and conservation:
The sap of birch probio-kind can be eaten all year in the form of 3-week treatment due to a glass 20cl 15 to the morning, or fasting throughout the day. You can drink pure or diluted in source water.
Keep refrigerated and consume 1 month after opening
Hn-Lab, a family history
After you have bought a mountain chalet in Savoie, the Hn-Lab designers have discovered the exceptional properties of fresh birch sap. With several tests, they developed a method to preserve the living sap through Kombucha manufacturing process. Birch sap Hn-Lab itself apart from other saps often pasteurized, with conservative and having lost their virtues.
Pure birch sap *, cane sugar *, bud extract *: juniper macerate concentrated young shoots *, lemon macerate concentrated bark stem *, birch macerate concentrated buds *, hazelnut macerate concentrated buds *, chestnut macerate concentrated buds * , lemon essential oil *, acerola *, Tea Kombucha*. * Product from organic farming
With this product, we recommend :
Customers who bought this product also bought :