Alsatian Sauerkraut Cooked with Goose Fat - with Meat
Authentic sauerkraut from Alsace prepared in a traditional way and cooked with goose fat
This product is coming back soon!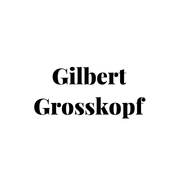 Gilbert Grosskopf
In order to guarantee an optimal freshness the sauerkraut is pre-ordered. Order until Monday 9 March 9am for dispatch on the 10th in Chronofresh and reception at your home on Wednesday 11 March. If you order other items, they will all be delivered at the same time as the sauerkraut.
Gilbert Grosskopf is an artisan butcher from Alsace, who has been living in Nant en Aveyron for 14 years. 
We invite you to discover the authentic and typical Alsatian sauerkraut prepared by him. The cooked cabbage comes from Krautergersheim - Alsatian capital of sauerkraut - and the charcuterie comes out of his workshops.
The pork meat comes from a farm located in the southern Aveyron, in Belmont sur Rance. Gilbert Grosskopf makes his charcuterie from a quality raw material. 
This generous and tasty sauerkraut is cooked in goose fat. 
Each package is for 2 people and contains :
950g of cabbage
2 Vienna sausages
1 Montbéliarde sausage
1 slice of smoked bacon
1 slice of salted bacon
white ham
smoked ham (or loin)
2 slices of garlic sausage
White wine of Alsace Riesling, onions, salt, pepper, juniper, laurel, charcuterie and smoked meat prepared 'House'. Provenance of pork: breeding on straw of Nathalie and Nicolas Gérard, in Belmont sur Rance
With this product, we recommend :
Customers who bought this product also bought :