Almond and Hazelnut Spread With Batak Berry
A delicious spread combining almond and hazelnut imagined and made by the famous chef Anne-Sophie Pic
This product is coming back soon!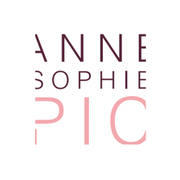 Anne-Sophie PIC
This spreadable delicacy is made from simple, high quality ingredients. The chocolate used is Araguani dark chocolate. This one mixes a pleasant bitterness and warm roasted aromas, evoking chestnut, liquorice or raisins.
There are exactly 30% almonds and 30% hazelnuts, enough to fully express all the aromas of these two dried fruits. A real delight that will take you back to childhood for sure!
Batak berry, from the zanthoxylum family like Sichuan pepper, is a spice appreciated daily in Indonesia for its delicately lemony flavour. It brings a unique note to this spread.
How do I enjoy my spread?
The best way to enjoy this spread is to spread it on a slice of bread or toasted brioche... But you can also use it in desserts, such as in a cake, a log or on a pancake.
A spread signed by Anne-Sophie Pic
Anne-Sophie Pic is an internationally renowned starred chef. Cooking is a family affair for her, who has run her father's 3* gastronomic restaurant in Valence since 1992. She has since received numerous awards throughout the world and developed numerous projects that showcase her cuisine.
Praline: dried fruits 60% (hazelnuts 30%, almonds 30%), sugar, emulsifier: soya lecithin. Chocolate: exploded cocoa beans, sugar, cocoa butter, emulsifier: soy lecithin Vanilla from Madagascar, grape seed oil, Bataks berry 0.41%, Maldon flower of salt
With this product, we recommend :
Customers who bought this product also bought :