Macar Ladotyri Discovery Offer
Discover the delicious Greek specialties with Ladotyri from the brand Macar, an exceptional cheese made from sheep's milk and goats' milk.
This product is no longer sold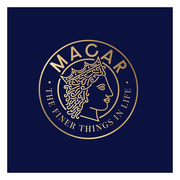 Macar
Emblematic of the Greek island Lesbos, Ladotyri means "cheese in oil" in Greek. This specialty is prepared from 90% Mythilène sheep cheese, the island's main town, and 10% of goat's milk.
Ladotyri was born out of the need for conservation of the inhabitants of the island, far before the time of refrigeration. The cheeses were then immersed in large clay vats filled with oil.
Ladotyri has survived over time to become a specialty. And it is with pride that the Macar company has made the choice to revive this ancient treasure of the island.
First formed and molded, the cheeses are then salted and air-dried for a minimum of 3 months. They are finally diced and then immersed in a delicate and delicious olive oil of Kalamata where they continue their maturation.
Product of choice of great finesse with a soft and melting texture and a delicate taste, you can enjoy it during your aperitif, in a salad or to prepare an entry.
This discovery offer contains:
With this product, we recommend :
Customers who bought this product also bought :