Festive Tea Advent Calendar by Palais des thés
This year's advent calendar from the Palais des Thés is a festive one, taking you to an enchanting and marvellous world, where the emotion of taste is present every day.
This product is coming back soon!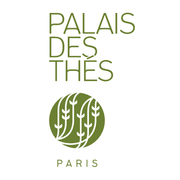 Gift sets
Palais des Thés
One of the most popular advent tea calendars for lovers of this wonderful drink. This box brings together for each day of December a fragrant tea creation, an exceptional original tea or a gourmet infusion.
Nothing better to wait for the festive season and discover new flavours than this selection by the experts at the Palais des Thés.
Each little window hides a different tea or gourmet blend, in a muslin tea bag and whole leaf infusion. You will thus be able to discover the following blends as the days go by:
The wonderful tea
Black tea n°25
French garden
Vive les fêtes
Trade wind tea
Large Jasmine Chun Fen
Great Imperial Yunnan
Genmaicha Yama
Blue Mountain
Infusion n°25
Thé du Louvre - Garden side
Herbalist n°46 (Chamomile, Apples, Spices)
Gourmet Tea
Sencha Ariake
Chaï impérail
Green of London
Saint-James
Hammam Tea
Scandinavian detox
Brazilian detox
The herbalist n°119 Turmeric, Liquorice, Verbena
Blue of London
Monk's Tea
South African Detox
Hand-sewn and made of natural cotton, muslin bags are free of staples, plastic and metal rings.
With this product, we recommend :