Simple ingredients and a traditional high fermentation for a sweet and refreshing beer!
You like this product ? You may like this one too...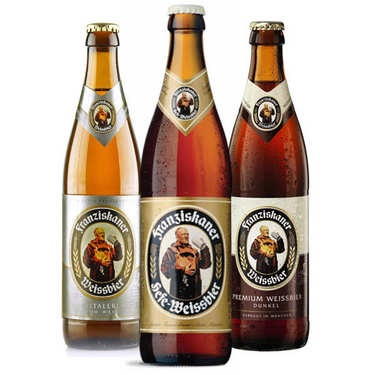 Spaten-Franziskaner German Beers Discovery Offer
Brasserie Spaten-Franziskaner
6 bottles of 50cl ea.
Price : 12.95 €
Price per liter: 4.32 €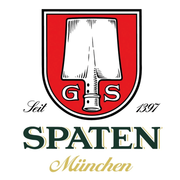 Brasserie Spaten-Franziskaner
This beer is a Bavarian Weissbier type, i.e. it is brewed with at least 50% wheat malt. Today it is known in many countries.
It has a blond colour with golden highlights. On the nose as well as on the palate, one can distinguish notes of fruit, rather centred around banana, as well as some spicy notes, some of which can be perceived as cloves and vanilla. Its lingering foam is very creamy, and its high carbon dioxide content makes it very lively on the palate.
A great reference in wheat beers, this Franziskaner Heffe is very refreshing and is very easy to drink.
The name Franziskaner comes from the name of a Franciscan monastery, located right in front of the brewery. The brewery, located near Munich, is one of the oldest in the region. Indeed it was founded in 1363!
With this product, we recommend :
Franziskaner Heffe 5% is also available in
Oktoberfest
.
Customers who bought this product also bought :