"Rue Royale Gift Box" - Maxim's
A sweet selection as delightful as greedy, a "royal" gift!
This product is coming back soon!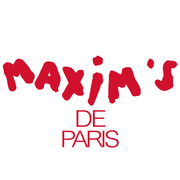 Maxim's de Paris
Offer treats with this selection of small Maxim's products, as cute as they are delicious. Housed in a pretty hatbox in an intense red colour, each product allows you to discover a Maxim's speciality.
This box contains 5 products :
1 strawberry jam (42g)
1 mini egg pearl cereal pearls with milk chocolate (50g)
1 box of milk chocolate pearls (50g)
4 pure cocoa butter chocolate truffles (34g)
1 pencil box 8 squares of assorted chocolates (40g)
milk chocolate pearls: sugar, cocoa butter, whole milk powder, cocoa, coating agent (shellac, gum arabic), emulsifier: soy lecithins, anhydrous milk fat, natural vanilla flavor Maxim's 8 Matching squares: sugar, cocoa mass, cocoa butter, whole milk powder, 3% lemon peel (sugar, apple, lemon pulp 18%, dextrose, pineapple fiber, gelling agent: E401, stabilizer: E341ii, acidity corrector: E332-E330, natural lemon flavor, E100 dye), 2% roasted cocoa bean chips, Isigny caramel chips 2% (sugar, glucose syrup, reconstituted whole milk powder, cream of Isigny PDO salted butter Isigny PDO, Guérande salt, emulsifier: lecithin), praline grain 1.5% (sugar, almonds and roasted hazelnuts), aroma (milk), emulsifiers: soy lecithin - E476 Mini red metal egg: glucose syrup, aromas, crunchy cereal: corn, rice, wheat, sugar, cocoa 4.5%, whole milk powder, hazelnut flour, salt Mini ballotin 4 pure cocoa butter truffles: 82% dark chocolate (cocoa paste, sugar, cocoa butter, natural vanilla flavor), pastry butter, cocoa powder Mini jam Strawberries, cane, strawberry, lemon juice, gelling agent: pectin
With this product, we recommend :
Customers who bought this product also bought :