Elite Naturel Pure Pomegranate Juice Discovery Offer
In its classic, pink, red or black diamond version, let yourself be surprised by the delicious pomegranate juice from the brand Elite Naturel.
You like this product ? You may like this one too...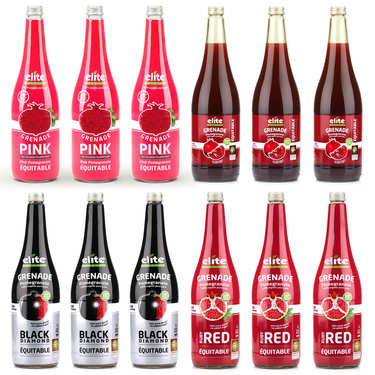 Pure Pomegranate Juice Elite Naturel Discovery Pack
Elite Naturel
12 bottles of 1L ea.
Price : 69.35 €
Price per liter: 5.78 €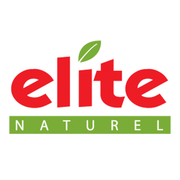 Pomegranate juice
Elite Naturel
With this offer discovery, natural Elite makes you discover the different varieties of pomegranate juice in its range: the variety Black diamond, Ruby Red variety, variety Pink and classical variety. Pomegranate juice is a concentrate of benefits as it is full of antioxidants. It has been the subject of numerous scientific studies that have highlighted different strengths, such as:
Beneficial action on heart and vascular system
Decrease cholesterol
Reduced risk of Alzheimer's appearances and other neurological disorders
Improved memory
Treats arthritis
Improved physical performance
Boosts your bacterial and viral immunity
Keeps beautiful skin healthy
Prevents hair loss
Treat yourself with these delicious 100% natural juice! This discovery offer includes:
With this product, we recommend :
Customers who bought this product also bought :