Crunchy Almond and Pistachio Chestnut Flour Biscuits
Perfectly nutty and delectably crunchy!
This product is coming back soon!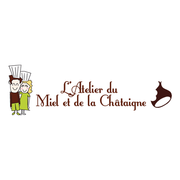 L'atelier du miel et de la châtaigne
Made entirely by hand, these crunchy biscuits are quite simply delicious: crunchy, crumbly, and nutty with the delicate flavour of chestnut. Chestnut flour contains no gluten, so there's absolutely no reason why you should feel guilty about munching on one or two of these every now and then.
Sugar, almonds and pistachios 28%, wheat, eggs, chestnut flour 6%.