Rum from Haiti CLAIRIN 16 Months 2015 Ansyen Sajous Single Cask 54,5%
A fruity artisanal rum with a touch of furtive oil, thanks to long aging in old Caroni casks.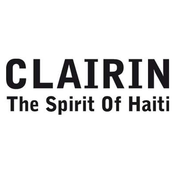 Clairin
Sugarcane varieties used by Clarins are not hybridized and cutlivées using natural methods. The canes are still harvested by hand and transported to the duistillerie with carts pulled by donkeys or oxen! Fermentation is spontaneous and distillation is done in stills heated bare.
This Clairin was born in the distillery Michel Sajous north of Port au Prince. Its aging 19 months in old barrels Caroni gives this rum craft subtle hints of oil. In the mouth, there are spicy ginger notes and fruity notes, combining perfectly with the oil button.
rum lovers will enjoy the aromas of this Clarins and recognize the aromas so characteristic of Caroni.
With this product, we recommend :
Customers who bought this product also bought :