Organic Detox Juice Discovery Offer
Take advantage of this discovery offer to discover Elite Naturel detox juices!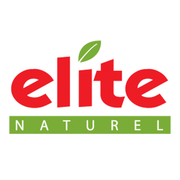 Detox juices
Elite Naturel
Take this premium offer to discover the range of drinks detox Elite Naturel. Tasty and healthy, these juices are from organic farming.
This discovery offer contains:
2 bottles of juice detox Green Power : An amazing recipe putting green in front, made of spinach, parsley, lemon and banana.
2 bottles of juice detox Green Clear : Full and effective, this juice combines the delicious flavors of cucumber, parsley, apple, celery and lemon .
2 bottles of juice detox Red Love : A gourmet recipe with 4 natural ingredients rich in vital nutrients: cherry, beetroot, ginger and turmeric .
2 bottles of juice detox Orange Magic : Composed of carrot, apple, cucumber, broccoli and celery, this juice is centered disgestion
2 bottles of juice detox Very Berry : A harmonious blend of berries and chia seeds that combines fun and detox .
2 bottles of juice detox Coco Banana : An energizing and detox drink that combines gourmet juice and chia seeds .
With this product, we recommend :
Customers who bought this product also bought :