Nikka Whisky from the barrel - 51.4%
Nikka Whisky from the barrel, a testament to the savoir-faire of master blender Maître Sato.
This product is coming back soon!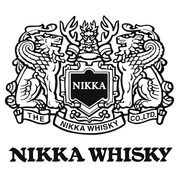 Aromatic and fruity
Whisky Nikka
The Yoichi and Miyagikyo distilleries
Masataka Takesuru is considered to be the godfather of Japanese whisky makers. It was he who established the Yoichi distillery in 1934. With its stone walls and red tiled roof, the distillery is a remarkable building, which symbolises the tradition and aestheticism of Japan. In 1939, Masataka Takesuru created the Nippo Kaju society and adopted the name Nikka Whisky for its products in 1952. As its success and renown grew, the company was able to establish a second distillery, named Miyagikyo on the island of Honshu. The site was chosen for its clean air and pure waters, and its ideal conditions for aging whisky in oak casks. In 1998, a grain distillery with two alambics was constructed on the site, which today produces truly remarkable malt whiskies.
Nikka from the barrel
Nikka from the barrel is a strong blend of Japonese bourbon whisky. It boasts a rich and aromatic flavour and is beautifully bottled. Nikka from the barrel is a striking example of the skill of master-blender, Master Sato.
Old gold colour, fine and complex nose, with floral notes of lilac, fruity notes of abricot, and hints of clove and leather.
Strong and powerful in the mouth. Spicy notes of pepper and oak develop into ripe fruit flavours of peach, caramelised apple and floral notes of honeysuckle.
A long finish with hints of the sea, ripe fruit (peach and plum) and woody, vanilla notes.
With this product, we recommend :
Customers who bought this product also bought :